Late last year we saw the first launch of the Artemis program, the new lunar endeavor and the return of human exploration of the solar system. Orion's first trip atop Artemis Ithe images of which we were able to see day after day, marks the beginning of the road that we will follow during the next few decades and is a taste of the opportunities for discovery, learning and progress within our reach.
En esta nueva etapa de exploración, la industria española participa en el desarrollo de distintos elementos del segmento de vuelo pare el programa Artemis desde el comienzo y contribuirá, sin duda, al resto de misiones de exploración humana aún por llegar.
Trabajar en estos desarrollos supone un reto no sólo para nuestra ingeniería, sino también para nuestra capacidad de gestión ya que a menudo desafía el límite de nuestros conocimientos técnicos y nos obliga a plantearnos nuevas formas de trabajo. Al mismo tiempo es causa de enorme orgullo el reconocimiento de nuestra capacidad y de la excelencia de nuestro trabajo y da muestra de la extraordinaria evolución del sector espacial en España.
Orion approaches the Moon for the fly-by that will bring it back to Earth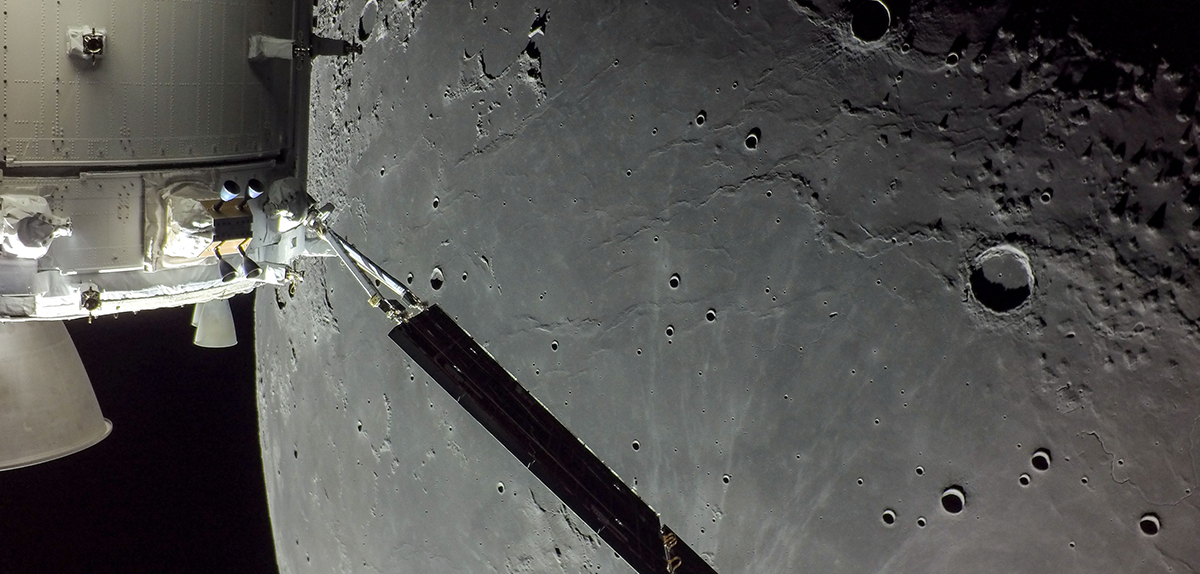 Image of the Moon taken on the twentieth day of the mission by a camera located on the tip of one of Orion's solar panels.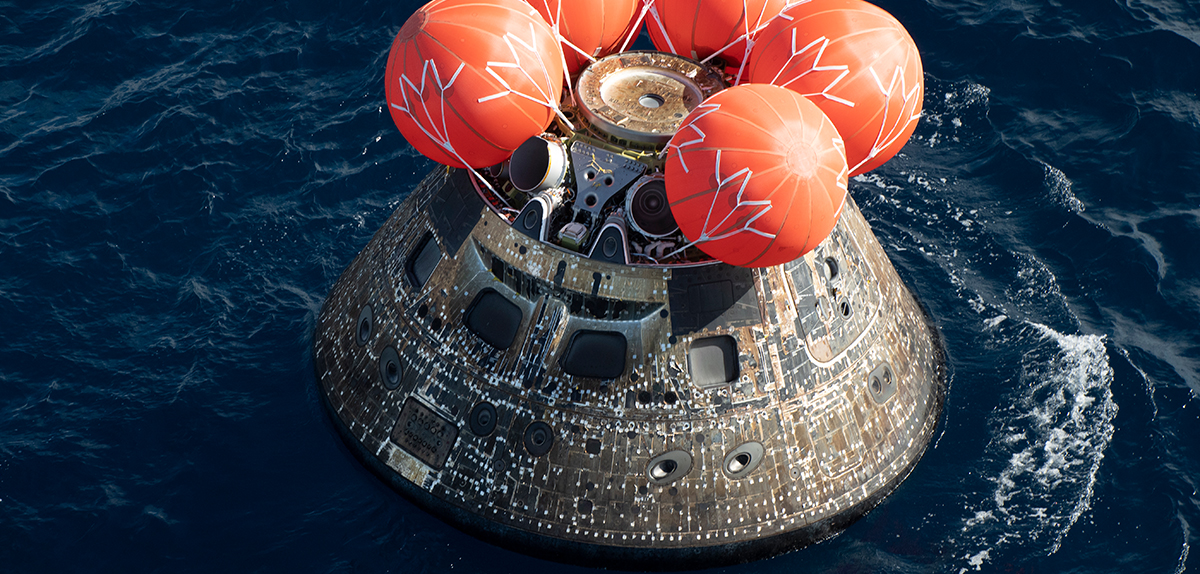 At 18:40 CET of December 11, 2022, the Orion spacecraft of the Artemis I mission splashed down in the Pacific Ocean after a 25.5 day mission to the Moon.